Long Distance Elder Care
Loving Homecare prioritizes reliable long-distance home care for seniors, offering personalized care and companionship to promote their physical and emotional well-being. Our customizable services provide families with peace of mind from afar.
5.0 Yelp Rating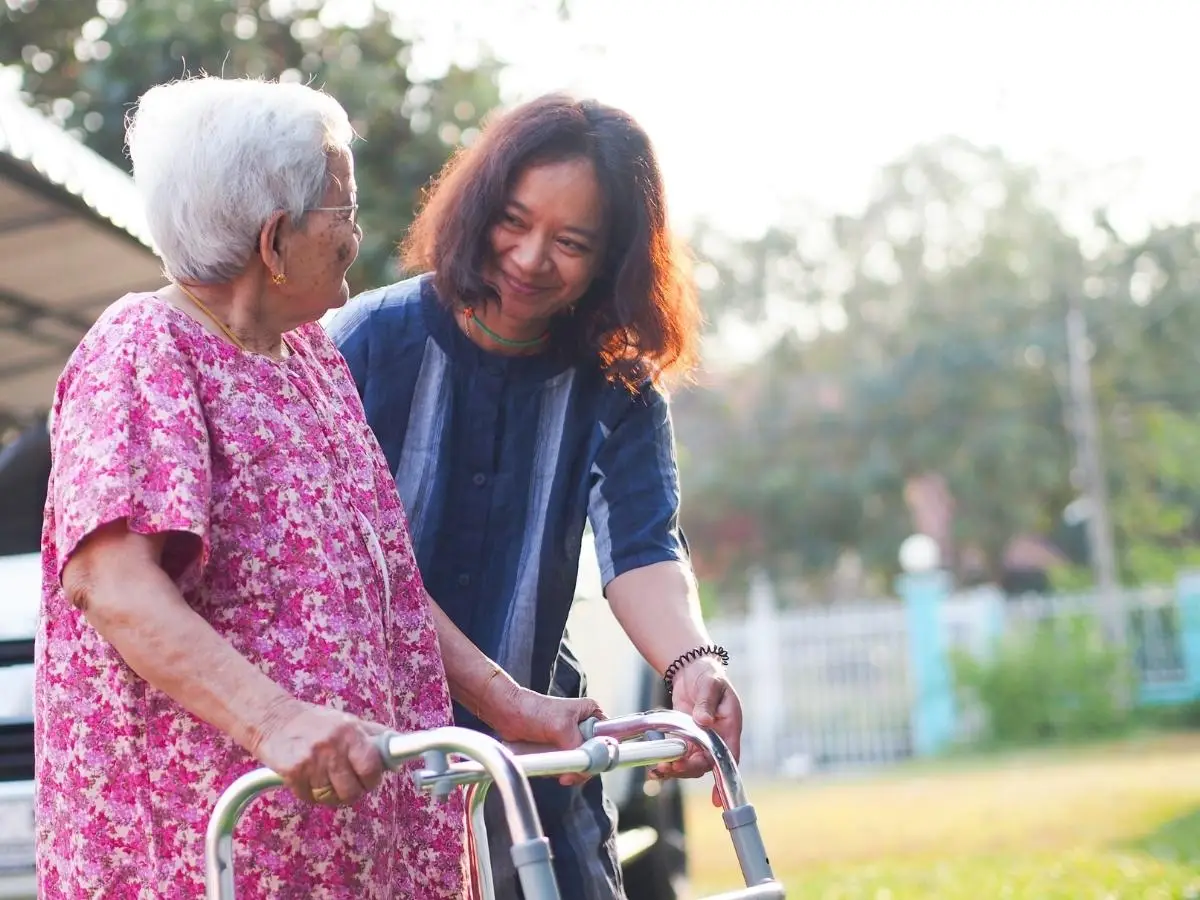 As we age, our physical and cognitive health start to decline, which can lead to difficulty in performing daily activities such as mobility and medication management. This can be particularly challenging for elderly individuals who live alone or far away from their loved ones, as their health conditions may require specialized care. However, with the help of long-distance senior care services, elderly individuals can receive the support they need to maintain their health and independence, while living safely and happily in their familiar surroundings.
Long Distance Caregivers Assistance: What We Provide
At Loving Homecare Long-distance elder care services are services that provide support and care for elderly individuals who live far away from their loved ones or family members. These services can include a variety of different types of care:
In-home care
This type of care involves a caregiver coming to the elderly individual's home to provide assistance with daily activities such as bathing, dressing, and meal preparation.
Telehealth services
These services allow elderly individuals to connect with medical professionals remotely through video conferencing or other technology.
Transportation services
These services can help elderly individuals get to appointments, run errands, and stay connected with their community.
Companionship services
This type of service provides elderly individuals with social interaction and companionship, which can be especially important for those who live alone.

Ready to Initiate Long Distance Elder Care Services?
Are you ready to provide your elderly loved one with compassionate and professional Long Distance Elder Care? Call us today at (562) 448-3854 or Click here to schedule a consultation.
Why Loving Homecare Inc.?


Loving Homecare Inc. is reviewed

5.0

/

5

from

96

verified customer.

Thomas Schuler

It was such a pleasure to work with Loving Homecare for my Dad's recovery after his stroke. We needed overnight care for him and Loving Homecare was able to find us the most gentle and caring caregivers we could have wished for. Tanner and Leslie were also there to answer and help whenever questions arose. I would not hesitate to call Loving Homecare again to help with my parents.

Enid Eck

After several weeks of caring for my husband at home following a severe leg injury that rendered him immobile and unsafe to be left alone for any extended time, I desperately needed help and some respite. I was referred to Loving Homecare, Inc by a very trusted friend who had used them in the past and referred others who were highly satisfied with every aspect of their care and services. Tanner Gish and his team could not have been more responsive and caring.

Fernando Lopez

VETERAN FRIENDLY 🇺🇸 as a Veteran I am skeptical of any business that says they are Military friendly but Loving Homecare lives up to their name.
Years ago I sent a Family Friend, who is a Combat Veteran, to this business. I only heard positive things. Loving Homecare is approved by the VA and I highly encourage any person, Veteran or not, to call and try out their services. Tanner & Orianne are great trustworthy, people.
Have a question?


Getting in touch with us is simple. Call us toll-free at (562) 448-3854 to learn more about in-home care, senior home care, respite care and other services we offer. Whether it's evenings or weekends, connect with us to learn about how having a competent partner can make a difference in daily living..
Request a Call-Back
We're here for you and your family