Senior Care Duarte, CA.
In addition to other locations, Loving Homecare In. has also been serving communities in the city of Duarte in Los Angeles, California. Our main goal is to give care and assistance to elder family members in the privacy of their own homes.
We want you to stay close to your family and build a solid support system. Hence, we come to your location, at your ease, and treat your loved ones with the attention and care they require. It is our responsibility to ensure their wellbeing and safety while you are away.
In-Home Help For Duarte, CA Seniors
We provide in-home care services by assigning our professional team to serve the senior citizens at their homes and according to their needs. Our specialized care programs are suitable for various special conditions to help the old, aged citizens.
As we grow older, it is only natural for us to become weak and fragile. These times are tough, and one wants to spend them with the family they lived their whole life. Such challenging times make it difficult for families to leave their loved ones unattended and without support. It becomes our job as expert caregivers to not only lift the burden off your shoulder but also to provide our help at a time of such emotional transitions. You can opt for our End of Life Care program which would enable us to come and lend you our helping hands.
Types of Senior Home Care
Some of the services Loving Homecare Inc. offers within Duarte, CA includes:
About Duarte, CA
Duarte is a city in Los Angeles, California with a population of 21,727 and was named after its founder, Andrés Avelino Duarte. It is a suburban region where most of the citizens own their own homes and properties. The city is a family-friendly neighbourhood that offers various attractions, an inviting atmosphere, and unique spots. The city owns a Department of Public Safety which is responsible for maintaining the city's Municipal Code.
Duarte is known for its City of Hope National Medical Center that was started in the early 1913 by a Relief Association. It was initially a small tent of 16 ha for the treatment of tuberculosis, which later developed into a renowned hospital for treating cancer and other disease.
The city has its history safeguarded in the Duarte Museum which is a great attraction for visitors and the community itself. Community and public services provided by the government are a sign of its commitment to the city's future.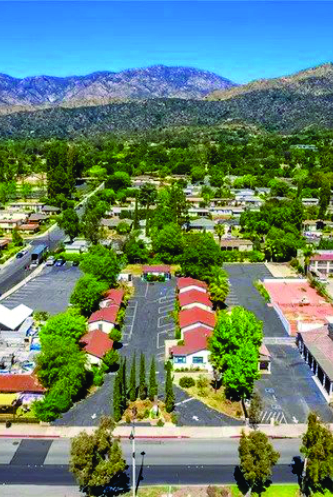 Have a question?


Getting in touch with us is simple. Call us toll-free at (562) 448-3854 to learn more about in-home care, senior home care, respite care and other services we offer. Whether it's evenings or weekends, connect with us to learn about how having a competent partner can make a difference in daily living..
Request a Call-Back
We're here for you and your family