Senior Care La Habra, CA.
Loving Homecare Inc. serves many seniors and families living in California, such as the community of La Habra. We provide them with aging home care services within their homes. We believe that helping seniors with in-home senior care in La Habra helps preserve their history and legacy.
Our private care for elderly at home is effective and result-driven. Additionally, we carry with us the heartbeat of our founder that is the basis of our excellent senior care in La Habra experience.
In-Home Help For La Habra, CA Seniors
When providing senior care, we adopt certain core values to ensure that seniors under our care get the best home care in La Habra, CA. Families can feel anxious when opting for senior care, which we understand entirely. We strive to relieve this stress from you by providing professional services while showing you that your loved ones are safe in our hands.
We empower them by providing ultimate senior home care while aiding for all their needs. This ensures they get the best care in a Loving Homecare Inc. environment. We even make the process easier by providing hourly, daily, or around-the-clock services.
You can decide whichever suits you best, and we can assist you with any resources you need.
Types of Senior Home Care
Some of the services Loving Homecare Inc. offers within La Habra, CA includes:
About La Habra, CA
The city of La Habra is situated in the extreme northwest of Orange County and can be found 30 miles southeast of the city of Los Angeles. We can trace the city community's roots to the 19th century. However, it was in 1896 that it got its official name. Among the early settlers were the grandparents of former president Richard Nixon who would make his first law office in the city. La Habra is also known for its avocado production and its well-rounded mix of artistic, recreational and cultural environments. Its convenient location puts it about an hour's drive from various beaches, deserts, and mountain areas that can be great for recreational activities. The population of the city is approximately 62,000.
Supporting the health of the city of La Habra are the St. Jude Medical Center and PIH in Whittier. Many seniors prefer to get treatment from these hospitals and then recover at home instead of going to a nursing home. Therefore, opting for in-home care alongside professional services from these hospitals is an excellent option for the seniors of La Habra. Additionally, the La Habra Senior Center offers various services for its senior citizens. These include social, educational, health and nutritional programs to support seniors living at home.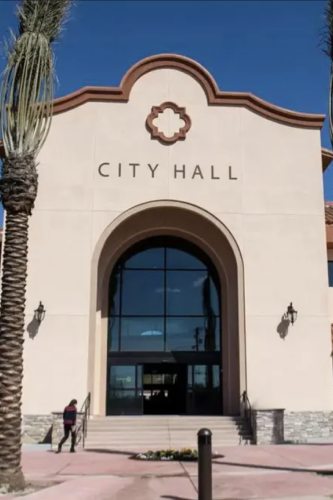 Have a question?


Getting in touch with us is simple. Call us toll-free at (562) 448-3854 to learn more about in-home care, senior home care, respite care and other services we offer. Whether it's evenings or weekends, connect with us to learn about how having a competent partner can make a difference in daily living..
Request a Call-Back
We're here for you and your family