Design Your Home Care Plan for Elderly
Let us help you create a comfortable living environment
Loving Homecare Inc. provides through in-home care living assistance by professionally equipped caregivers and a senior-centered management team for families in Los Angeles, San Gabriel and Orange County. Our home care agency is state-licensed, insured and bonded, providing you peace of mind and protection for your loved ones as they receive non-medical care. We help you age not only the way you prefer but a way that provides you a rich life. Our in-home caregivers are the foundation of our company. All of whom are state-licensed, background screened and receive continuing education to excel in their service. And of course, they embody our core values.
We are ready to create your personalized home care solution.
Home Care For Elderly
A warm heart and a personal touch is what our team offers. We provide a personal in-home atmosphere as if you were family. Our care providers are passionate about being there and bringing meaningful value to your loved ones. We offer various levels of care needs, including specialized care required by individual living situations from mild to severe.
We Keep You Connected
A free, secure family access portal to keep everyone in the know.
We understand that accepting care is an adjustment. Opening up your home to someone new isn't always easy. That's why we take the time to get to know you, your loved one, and your unique needs. We also allow all interested family members access to our portal that provides end of shift care plan reporting, schedule viewing, and other tools to ensure you remain connected to the relationships we're building with the one you care about.
Care Plans and Shift Notes
When your caregiver clocks out, completed tasks and voice notes are updated and you have the option to be notified.
Pay Electronically
Easily set up auto-pay or even log in and split the bill between family members online. Check past invoices, update credit card info & more!
Keep Families Connected
Create unlimited logins for family members to access the care calendar.
Medication Management
Give family members the ability to monitor prescriptions and dosage to ensure that everyone is on the same page.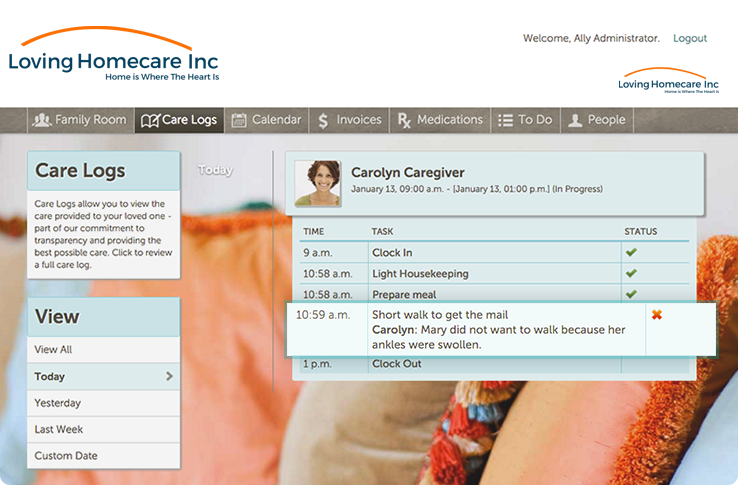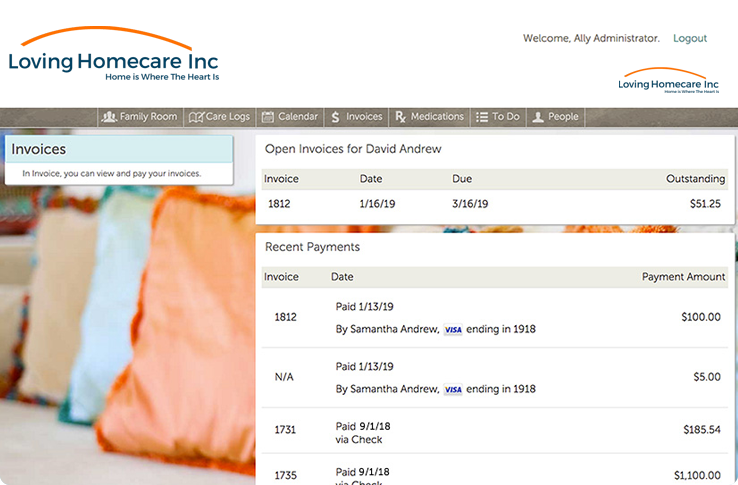 Why Loving Home Care Inc.?
Slide 1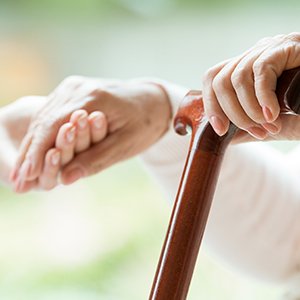 I would like to thank my family (Loving Homecare) for their support and motivation. Despite my vast experience as a Healthcare Practitioner in big and well-reputed institutions, my experience at Loving Homecare has taught me many things that I missed in my professional experiences over the years. I learned how to be part of a family, I know what's like to be a part of a family and how important it is to love and be loved at work without jeopardizing all or any of the professional boundaries. It is such a great feeling when your client counts the hours and minutes waiting to see you again. This noble relationship with your clients will not grow that far without having the right atmosphere. YES, I strongly mean it: "LOVING HOMECARE" is that atmosphere I am talking about. I have always received the support when needed even without having to ask. The administration work with you and protect you exactly like any family protects its family members. I feel proud to be part of this family and I am sure all other colleagues would share this feeling with me. Once again, thank you all for your love, care, trust and appreciation. I will always pray for your organization to grow bigger and bigger. This means many clients are getting the best care ever and staff are enjoying the best working atmosphere in the field of home healthcare.
Slide 1
When I had major surgery at 94, my family was concerned regarding who to get to take care of me 24/7 for several weeks. A nurse friend suggested Loving Homecare.. Tanner and Orianne were so kind, attentive and loving. I will never forget them and they will remain in my heart and prayers. I feel that having Loving Homecare enriched my life as well as having such fabulous care. I know God directed my family in their choice and I would highly recommend Loving Homecare, unreservedly, to anyone who wants the very best of care.
Slide 1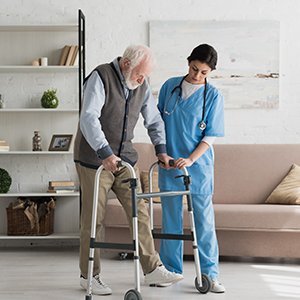 Loving Homecare, based out Whittier, California, was recommended to us by the hospice company that was overseeing our friend and neighbor. In the two week that Loving Homecare provided their service, we were faced with a new challenge because of the COVID-19 pandemic. Mr. Tanner and his team made the adjustments necessary to continue to provide personal care for our loved one. Would highly recommend Loving Homecare if you're looking for personal care and competitive prices for your loved one. Thank you, Tanner and staff.
Slide 1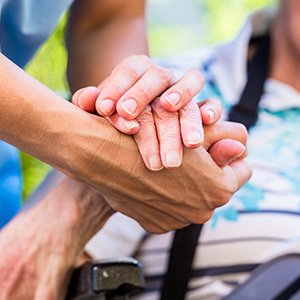 We've been using Loving Homecare for about 7 months now and they are great! We have a very difficult situation at our house and Tanner was able to find the perfect caregiver for our situation. They are very flexible and go out of their way to help with all of the challenges we are faced with. Tanner is very involved with us and checks in frequently to make sure all of our needs are met. The caregiver is a trooper and sticks around in very complicated and hard situations. There is constant contact with us when we aren't there so we always know how the day went. I've also noticed they are very good to their employees and offer them lots of support. Keep your employees happy and your employees will keep their clients happy - Loving Homecare more than meets this standard. I will continue to use them and I recommend them to anybody that is looking for caregivers.
Have a question?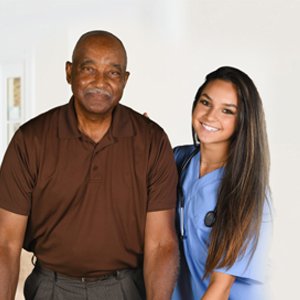 Getting in touch with us is simple. Call us toll-free at (562) 448-3854 to learn more about in-home care, senior home care, respite care and other services we offer. Whether it's evenings or weekends, connect with us to learn about how having a competent partner can make a difference in daily living.
Request a Call-Back
We're here for you and your family