Senior Care in Whittier, CA: A Blend of Compassion, Skill, and Quality
We are committed to our mission of providing senior care with utmost professionalism, quality, and empathy. Recognizing the importance of the quality of life in everyday life, we incorporate a blend of personalized care, technical support, and hands-on training.
5.0 Yelp Rating
In-Home Help For Whittier, CA Seniors: More Than Just a Service, It's Our Commitment
Our Approach and Values
Our approach at Loving Homecare Inc. involves adhering to quality business standards, emphasizing choice, and managing the risks involved in elderly care. We pride ourselves on interpersonal relationships and ensuring the health and happiness of the ageing population we serve. Families often feel overwhelmed or uncertain when seeking for senior care. Our comprehensive information and transparency about price, rates, and options aim to alleviate this concern.
Services and Flexibility
Whether you need assistance with meal preparation, medication management, or personal care activities like bathing, we have the tools, resources, and skills to help. With the flexibility of workplace scheduling, you can opt for hourly assistance or full-time, around-the-clock care.
In addition we understand the requirements of each individual and aim to provide a natural environment that best suits their needs. Whether it's providing medication, facilitating doctor visits, or managing their daily routines, every choice is made with utmost care.
Digital Connectivity and Transparency
We value the privacy of our customers. Our detailed privacy policy ensures that all data and personal details are handled with utmost care. Also, with advancements in technology, we've integrated a system for seniors to stay connected with their families, be it through Google meets or simple communication tools.
Customer Stories
Marianne, a resident of San Diego before moving to Whittier, shares her unforgettable experience of having an above-and-beyond care team by her side during her recovery from a fall, emphasizing the unparalleled compassion and personalized attention she received.
Types of Senior Home Care
Some of the services Loving Homecare Inc. offers within Whittier, CA includes:
About Whittier, California
Whittier, nestled in southeast Los Angeles, boasts a rich history, contributing to a strong residential community of 85,311 residents. Approximately 15% of its population are adults above 60 years, and 8% are without health insurance. With an eye on the welfare of its citizens, especially the elderly, the City of Whittier collaborates with employment agencies, hospitals, and nursing homes. Along with the support of over 2,735 veterans, they curate programs focused on the well-being of seniors, offering educational tutorials, special events, health screenings, and exercise programs. These initiatives aim to ensure both the emotional and physical well-being of the seniors, emphasizing the city's commitment to its residents.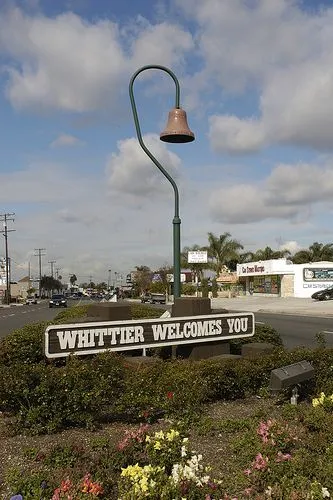 Why Loving Homecare Inc.?


Loving Homecare Inc. is reviewed

5.0

/

5

from

96

verified customer.

Thomas Schuler

It was such a pleasure to work with Loving Homecare for my Dad's recovery after his stroke. We needed overnight care for him and Loving Homecare was able to find us the most gentle and caring caregivers we could have wished for. Tanner and Leslie were also there to answer and help whenever questions arose. I would not hesitate to call Loving Homecare again to help with my parents.

Enid Eck

After several weeks of caring for my husband at home following a severe leg injury that rendered him immobile and unsafe to be left alone for any extended time, I desperately needed help and some respite. I was referred to Loving Homecare, Inc by a very trusted friend who had used them in the past and referred others who were highly satisfied with every aspect of their care and services. Tanner Gish and his team could not have been more responsive and caring.

Fernando Lopez

VETERAN FRIENDLY 🇺🇸 as a Veteran I am skeptical of any business that says they are Military friendly but Loving Homecare lives up to their name.
Years ago I sent a Family Friend, who is a Combat Veteran, to this business. I only heard positive things. Loving Homecare is approved by the VA and I highly encourage any person, Veteran or not, to call and try out their services. Tanner & Orianne are great trustworthy, people.
Have a question?


Getting in touch with us is simple. Call us toll-free at (562) 448-3854 to learn more about in-home care, senior home care, respite care and other services we offer. Whether it's evenings or weekends, connect with us to learn about how having a competent partner can make a difference in daily living..
Request a Call-Back
We're here for you and your family