Senior Care in Whittier, CA
Loving Homecare Inc. has a history of proudly serving the families and individuals of various communities in California. This includes the community of the Whittier area.
We have done so by providing them with aging home care services in their homes. We believe that helping the elderly with in-home senior care in Whittier ensures that decades of their history and legacy are not lost.
We are committed to our mission of providing aging care with professionalism and empathy. In addition, we carry the heartbeat of our founder to ensure the optimal senior care in Whittier experience.
In-Home Help For Whittier, CA Seniors
Our approach to senior care at Loving Homecare Inc. involves dedicating ourselves to various values to ensure the elderly get optimal Whittier assisted living. Families can feel overwhelmed or uncertain when opting for senior care. We aim to lift this weight off your shoulders. We do this by assuring you that you and your loved ones are in safe hands. We empower the seniors by providing ultimate senior home care while assisting them with their day-to-day activities. This ensures they get a high level of care in a loving environment. Additionally, you can get in-home help on an hourly or around-the-clock basis, whichever suits your needs. Additionally, you can get in-home help on an hourly or around-the-clock basis, whichever suits your needs.
Types of Senior Home Care
Some of the services Loving Homecare Inc. offers within Whittier, CA includes:
About Whittier, CA
The city of Whittier is located in Los Angeles County and is a few miles southeast of the city of Los Angeles. Whittier has a rich history having its origins dating back to the 18th century. This was when a retired Spanish captain was given California as part of his retirement grant. Whittier developed rapidly after World War II due to housing shortages in Southern California. This city's strong sense of history has given it its strong residential community that you can see today. Additionally, the government has strived to enhance it with planned growth and development plans.
The City of Whittier has various programs designed for its citizens, including senior services. This includes the Uptown Whittier Senior Center and the Parnell Park Community & Senior Center. They provide multiple programs, including educational classes, special events, health screenings, and exercise programs. These ensure that seniors' emotional and physical wellbeing is taken care of. Memberships cost only $3 per year for both centers.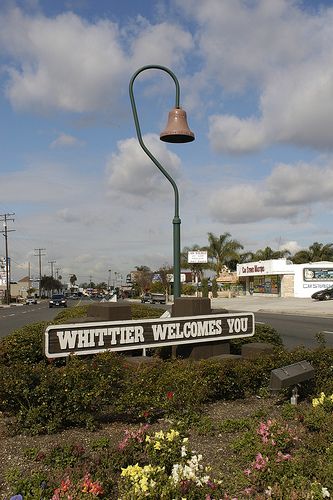 Have a question?


Getting in touch with us is simple. Call us toll-free at (562) 448-3854 to learn more about in-home care, senior home care, respite care and other services we offer. Whether it's evenings or weekends, connect with us to learn about how having a competent partner can make a difference in daily living..
Request a Call-Back
We're here for you and your family