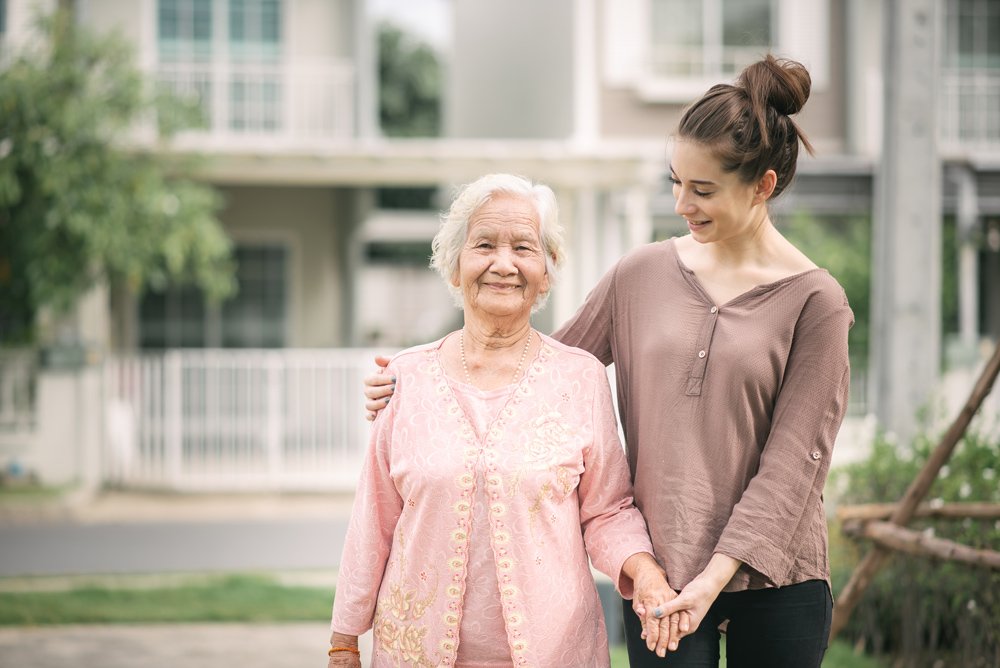 Fall Prevention Services in La Habra, CA
A fall can be an accident waiting to happen! One of the most common causes is a decline in balance and muscle strength.
But don't worry, Loving Homecare Inc. offers services that help keep seniors living safely at home through our Seniors Fall Prevention Services in La Habra, CA.
Loving Homecare Inc. Fall Prevention Program in La Habra, CA.
Loving Homecare Inc. is here to help you keep your loved one safe this fall. Whether it's slipping on a slick surface or missing an obstacle while walking, Loving Homecare Inc. can prevent falls with their safety plans that ensure no slippery surfaces await them at all times and every day hazards are avoided such as broken pavement.
All of our employees have been trained by experts for senior fall prevention at home. Each of our clients will be provided with an individualized plan to ensure safety in the home at all times. So, our elderly fall prevention caregivers make sure of
Removal of throw rugs or slippery surfaces
Placement and use of grab bars throughout the house
Assistance with mobility devices such as canes, walkers, and wheelchairs
Assistance with showering and getting in and out of the tub
Safety checks throughout the home to identify potential hazards
Why Loving Homecare Inc.?



Loving Homecare Inc. is rated 5.0 / 5 from 85 verfied customer reviews.

Thomas Schuler

It was such a pleasure to work with Loving Homecare for my Dad's recovery after his stroke. We needed overnight care for him and Loving Homecare was able to find us the most gentle and caring caregivers we could have wished for. Tanner and Leslie were also there to answer and help whenever questions arose. I would not hesitate to call Loving Homecare again to help with my parents.

Enid Eck

After several weeks of caring for my husband at home following a severe leg injury that rendered him immobile and unsafe to be left alone for any extended time, I desperately needed help and some respite. I was referred to Loving Homecare, Inc by a very trusted friend who had used them in the past and referred others who were highly satisfied with every aspect of their care and services. Tanner Gish and his team could not have been more responsive and caring.

Fernando Lopez

VETERAN FRIENDLY 🇺🇸 as a Veteran I am skeptical of any business that says they are Military friendly but Loving Homecare lives up to their name.
Years ago I sent a Family Friend, who is a Combat Veteran, to this business. I only heard positive things. Loving Homecare is approved by the VA and I highly encourage any person, Veteran or not, to call and try out their services. Tanner & Orianne are great trustworthy, people.
Have a question?


Getting in touch with us is simple. Call us toll-free at (562) 448-3854 to learn more about in-home care, senior home care, respite care and other services we offer. Whether it's evenings or weekends, connect with us to learn about how having a competent partner can make a difference in daily living..
Request a Call-Back
We're here for you and your family