As our parents, grandparents, or other loved ones age, the only thing that matters to us is their health. We become more concerned about how we can provide them with the best overnight home care or daycare to keep their healthy selves intact and aid them with basic everyday tasks. An older person requires much more than regular medication and treatments. They often need private elderly care to stay happy, healthy, and far from getting lonely.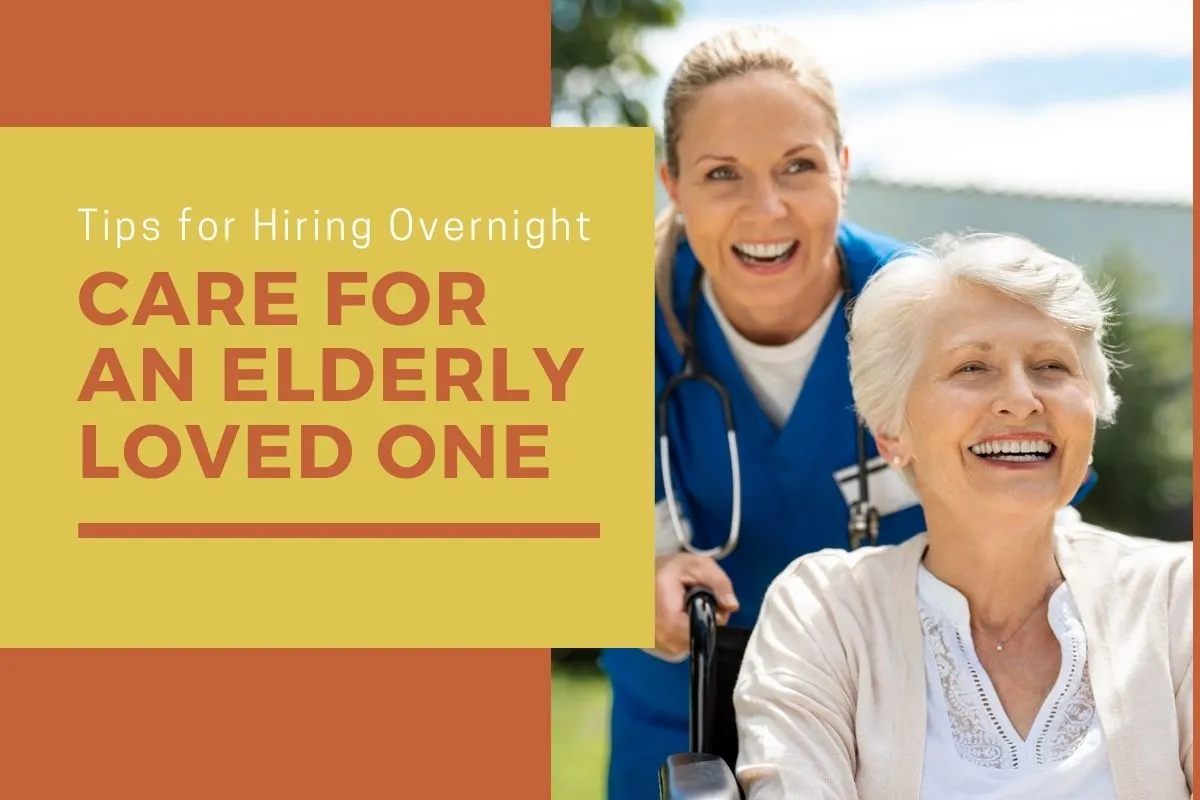 If you want to help your loved ones stay safe and healthy, hiring overnight care is a great option. Here are 19 tips that you should keep in mind while selecting an overnight caregiver:
1. When You Need and Overnight Care for Your Loved One?
This won't be enough if you are the only family member or even have a few others who can share your duty of caring for an elderly loved one. If you want to take care of someone, you should ensure your wellbeing first. Waking up all night and then heading to work the other day makes you prone to ailments. It will make you exhausted and frustrated, and you won't take care of your family member aptly. Therefore, please do not wait for these signs of tiredness to appear and start looking for a caregiver job privately from the moment it becomes a necessity.
2. Look for the Signs that Your Loved One Need Overnight Care:
You might want to do everything for your dear ones but try to balance between work and life; you might be missing out that your family member is in dire need of undivided help and attention. Here are the signs that fortify the fact that you need to hire elderly sitter service right away:
When they are recovering from injury or surgery.
They have dementia, Alzheimer's or are forgetful.
They are depressed.
Their medical condition requires them to be looked after overnight or continuously.
Their mobility is limited.
If your elderly family member shows any of these signs, you surely need to hire a caregiver who can help them during their healing and recovery process aptly.
3. What are the duties of an overnight caregiver?
Before heading to the hiring process, you must know what duties an overnight caregiver has so you can get clear while writing a job description when you send out the advertisement. An overnight caregiver is supposed to do the laundry, dusting, cleaning the bathroom, sweeping floors, washing dishes, and any other tasks assigned during the daytime regarding the person they are hired for.
4. How to find a live-in caregiver for the elderly?
The kind of professional caregiver you need depends upon the needs of your elderly family member. If you want someone who has sound knowledge of everything that the person needs, put everything in the job description. You can post a job ad either on social media or a local newspaper to directly get in touch with a caregiver.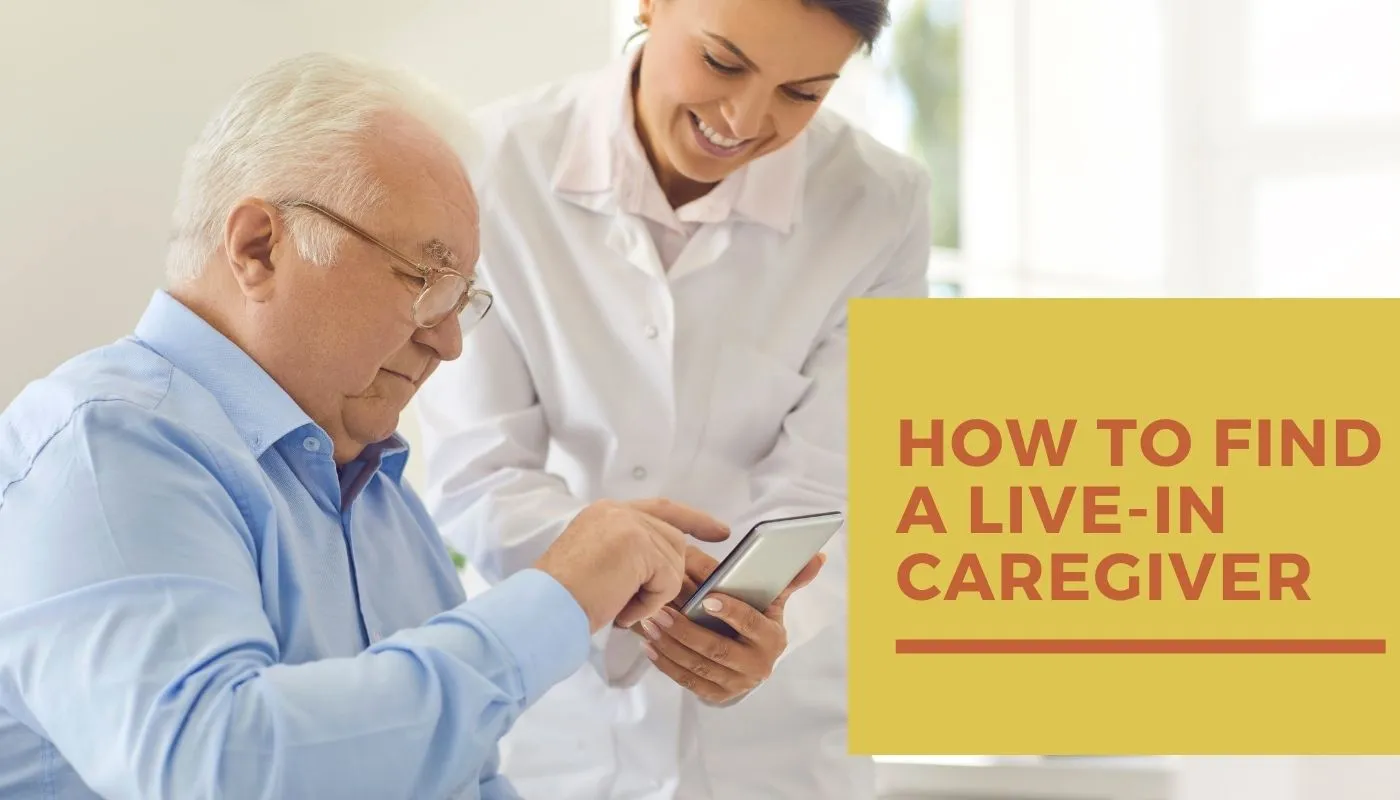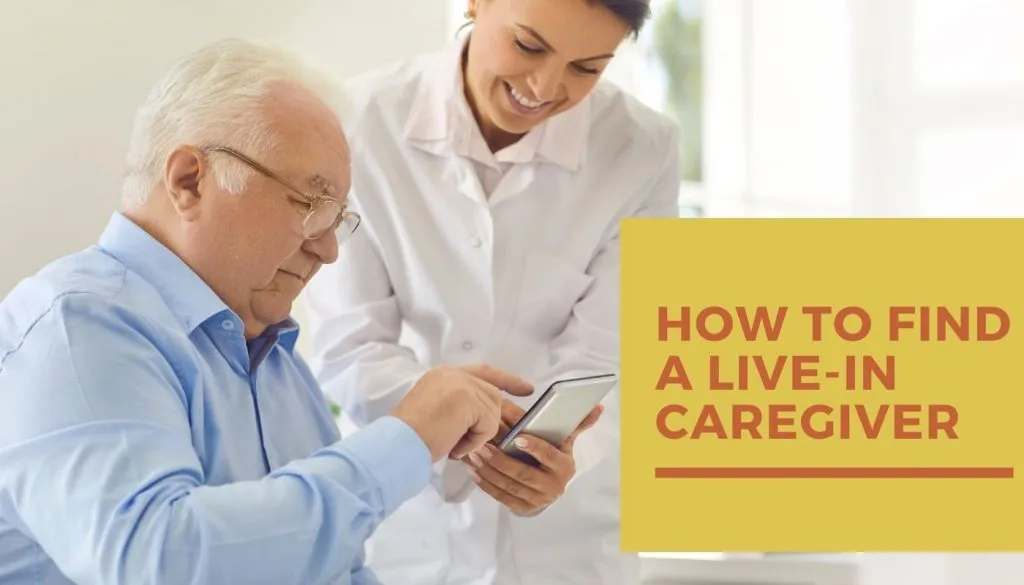 5. Conduct Interviews and Have Trial Periods:
Once you have a few applicants and you are hiring independently, interview them all personally since you will be trusting them with the life of those you love the most. To ensure the safety and wellbeing of your dear ones, hire the caregiver on a trial basis. Once you are satisfied with their services, the job can be secured. Do discuss the trial period when you are hiring them.
6. How to Conduct the Interview?
To save your time, start with a screening interview on the phone to see if the person fits the essential criteria. The second step is the in-person interview you thought could do the job best. Lastly, the one or top two candidates you have shortlisted should meet the older adult. Rest can be decided after you get along with one of the selected candidates' trial period.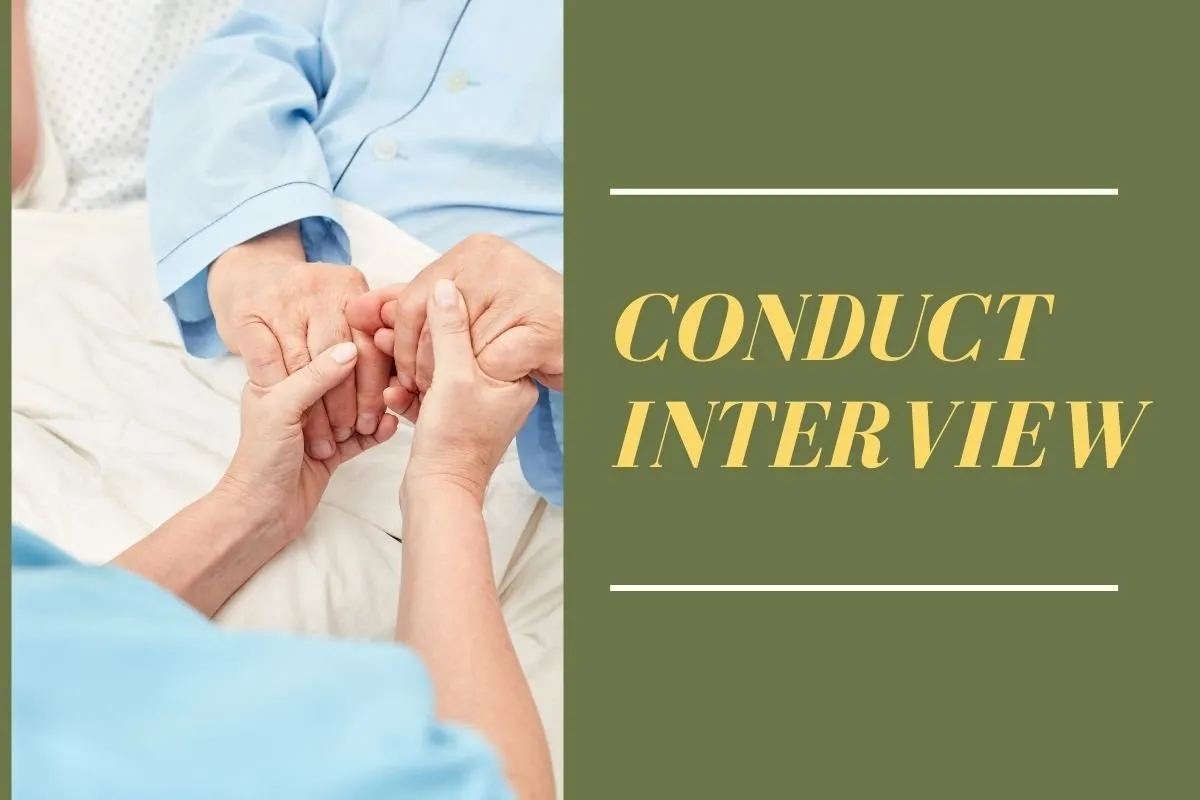 7. Ask Questions:
Please do not shy away from asking the candidates multiple questions since you trust your older adult with elderly home assistance; you need to ensure that they are in safe hands. Ask the candidates about their previous experience. Ask them how they would react in certain situations, for example, if the patient refuses to take medicine. You might be able to see their devotion, love, and compassion towards their profession.
8. Talk About the Payment Clearly Before Hiring:
Once you have shortlisted a candidate and hired them for the job, talk about the payment procedures directly and clearly; if you are hiring the overnight caregiver independently, you can bring flexibility in the payment procedures. You can either pay per hour, according to the tasks they perform, or whatever is the ongoing rate for the 24-hour caregiver cost in your area.
If you are looking for a well-experienced professional caregiver, you will have to pay them more no matterhow much does companion care cost. If you are offering a salary less than the average one, you will only get applicants that are not well-trained, thus endangering the life of the person you are hiring them for.
9. Check the References:
You might find the candidate fantastic and fit for the task, but it's better to go through the references they have provided. Check how they have worked with the previous clients and if they will hire them again for the job or not. Also, it is recommended to look into criminal records of different states to make sure that you are hiring the right person and your loved one is safe with them.
10. Pay through Legal Means:
If you think that paying the caregiver under the table will help you save money as you can skip the employment taxes easily, then you are wrong. Live-in help for elderly will cost you a lot, but if you are paying them through legal means, you are saving them and yourself from getting into trouble. Make sure everything is done rightly.
11. Sign a Contract:
When hiring private care for the elderly at home, it is better to keep everything written in the form of an employment contract. The contract has to be simple but must include all the details you have discussed during the interview, i.e., job description, working hours, payment plans, or any other additional thing you have talked over or agreed upon during the hiring process.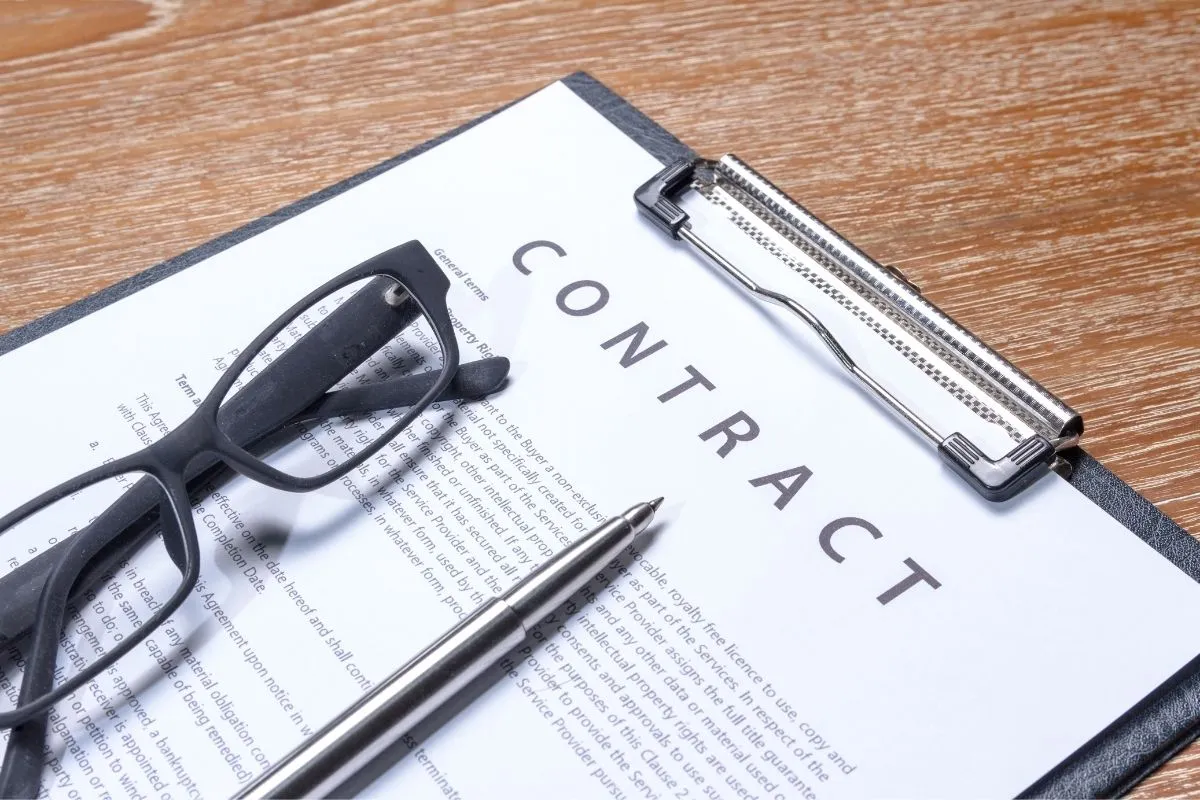 12. Don't Give them Full Control or Access:
Hiring overnight care does not mean that you should start trusting them with everything blindly. The constant involvement of family members is essential. If you are not paying attention, you are making your elderly loved one prone to ignorance, abuse, negligence, or exploitation. Your supervision is what makes overnight care for the elderly more effective.
13. Install a Camera:
Getting a camera installed in your elderly loved one's room is crucial if you hire overnight help. It is better to monitor everything to ensure that they are comfortable and that the employee is doing their work correctly. If you have Googled how to find a live-in caregiver for the elderly, you would have come across how important it is to keep check of everything, and it starts with the installation of the camera.
14. Interact with Your Elderly Loved One:
If you do not have cameras installed yet, you can still find out if the caregiver is treating your older adult well or not. If you find any signs of depression, if you feel anxious around the caregiver or are frightened around them, you should be taking that as a warning sign. Also, look for the signs of physical abuse; there could be any bruises or any marks that might show you that they are being treated harshly.
15. Always Have a Back-Up Plan:
If the home care for the elderly in their own home is not available or the caregiver is sick or away on leave, always have a back plan in mind to avoid the inconvenience. Ensure you have a suitable substitute for your caretakers, mainly if you have hired them privately. Leaving your loved ones alone is not even an option as they age.
16. Hiring through the Agency:
If you cannot find any reliable home help for the elderly yourself, you should be looking for home care agencies around you. Hiring an overnight caretaker from an agency saves you from going through the lengthy process of interviewing, hiring, keeping a check, etc. Agency will take care of everything. The best part is that if one worker is not available, they will send compensation for it. Also, the caregivers you hire through agencies are highly professional and experienced, and they will cater to all medical needs of your older adults.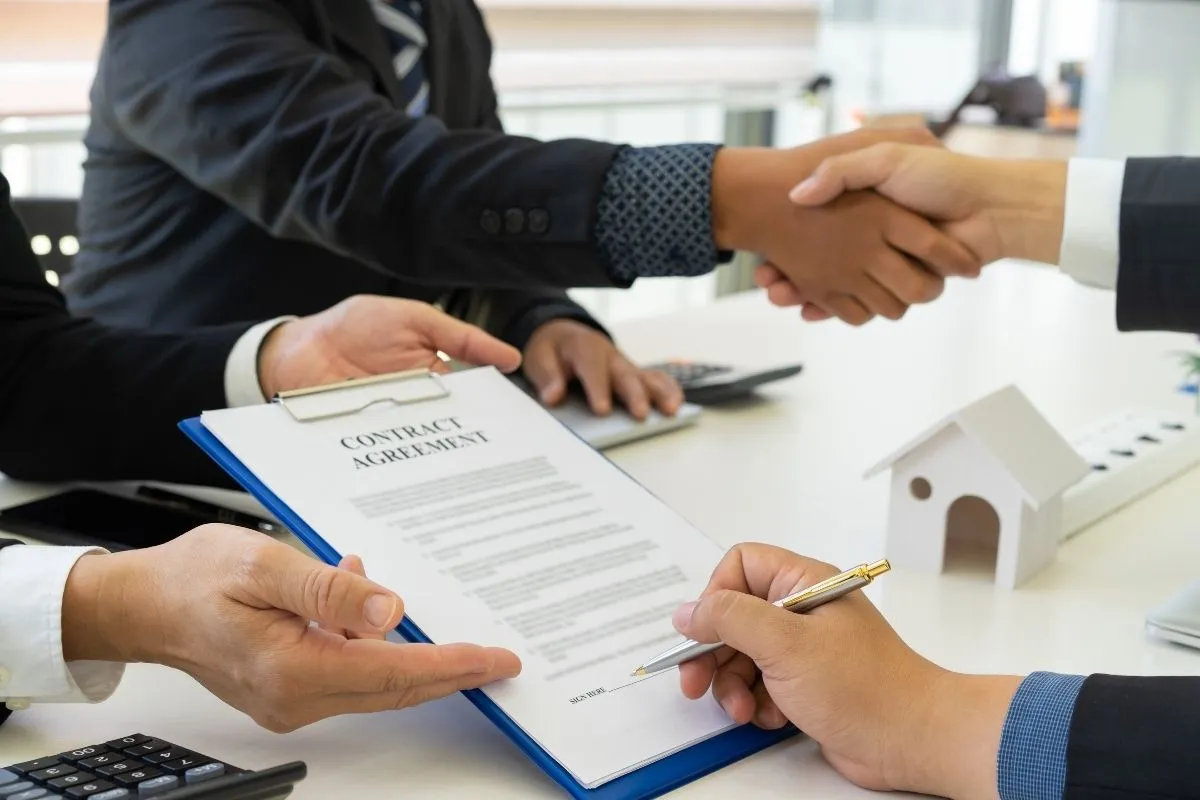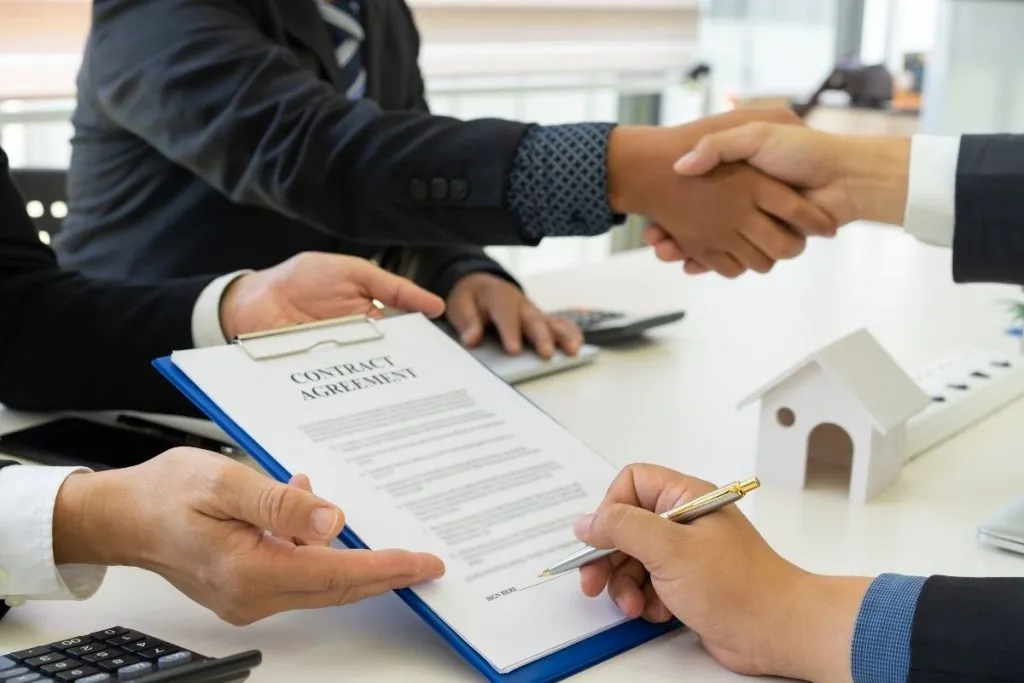 17. Keep a Close Look at the Health of Your Older Adult:
Having overnight care does not always ensure that your loved ones get better. There can be a chance that they might need proper medical care and might have some health issue that needs to be treated through professional care. Talk with a doctor to see if your older adult needs to be admitted to a hospital so you might not risk their health unintentionally.
18. Make Sure the Caregivers Are Doing Well:
If the caregivers are doing well, only then will they be able to take good care of your loved ones. Always ensure that the overnight caregiver is healthy. If they have any seasonal issues such as flu or cough, consider sending them off until they get better.
19. Enjoy Peace of Mind and Spend Quality Time with Your Loved Ones:
Once everything is done, the hiring, the trial period, etc. Enjoy the peace of mind you get by having an overnight caretaker for your older adults. It becomes easier for you to balance work and life, allowing you to spend quality time with your loved ones.
To Sum it up!
Taking care of elderly loved ones needs much attention and love. Hiring overnight care for them is always a great idea to ensure their and your wellbeing. These tips will surely help you with the selection and hiring process. Getting accustomed to the presence of a new person in your family might make you feel uncomfortable initially, but it will be worth it!