There are many renowned personalities that change the mindset of people. Some people have healing powers who contribute to the mental wellbeing of people around them. Some of the most popular and widely recognized mental healthcare gurus are given below, who have paid their homage to the welfare of people dealing with mental health issues.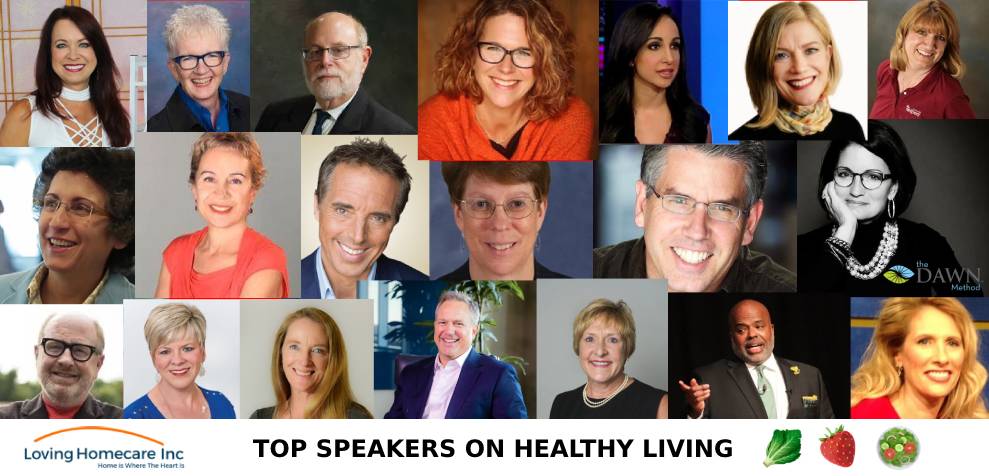 Some of these people are doctors, philanthropists, psychologists, doctors, and some are just people with no formal education on philanthropy, but dreams that have contributed to their vigor for human welfare. Let us look at 20 famous people who have devoted their lives to the betterment of mentally challenged people.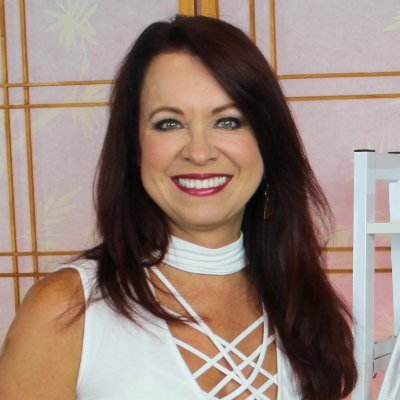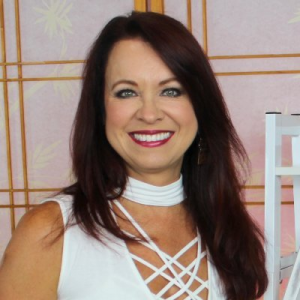 1. Lori Stevic-Rust
doctorlori.net

With over thirty years of experience in health psychology, Lori Stevic is one of the most renowned clinical health psychologists. She has shown her versatile prowess as an award-winning keynote speaker, an author, and a certified psychologist. Lori believes that women are often compressed in a shell that hinders their growth to a higher potential. As a woman, she aims to help others get out of this shell and achieve success and confidence in life.
She has a purposeful life that is aimed to create wellbeing in the society. With six successful books written for health and mental well-being, Stevic hopes to insight purposeful lives among her patients.

Top ⇧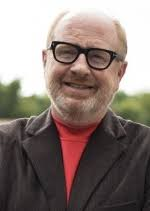 2. Steve Shields
actionpact.com

The CEO of Action Pact, a project promoting the household model for elders, Steve has proven to be an effective leader and creator of innovative models. Previously, Shields served as the CEO of Meadowlark Hills Retirement Community in Manhattan, and today he continues to strive for the betterment of the community. Steve is also the co-author of various successful books, including; "In Pursuit of the Sunbeam, a Practical Guide to Transformation from Institution to Household,"
This progressive keynote speaker has also been a workshop presenter on senior living, recovery care, and leadership. Steve does not keep a score for his efforts towards senior well-being, but he would have stood out from the rest if he did.
Top ⇧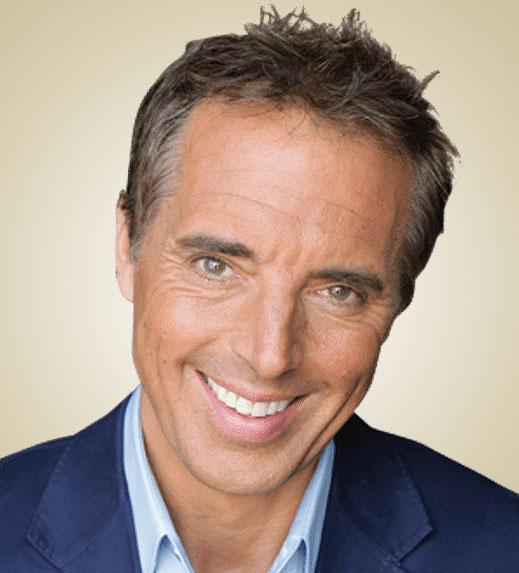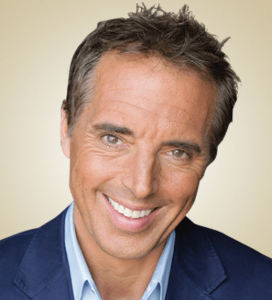 3. Dan Buettner
danbuettner.com

Dan Buettner has used various channels to promote mental well-being. Dan is not only a well-reputed speaker but number 1 New York Times Bestselling Author. Dan is credited with discovering five places in the world where the people are the happiest and live long healthy lives. He wrote a number of articles, among which his articles published in New York's Times and National Geographic are some of the most popular ones.
Today, Buettner is dedicated to implementing the Blue Zones in communities around the world. His program has successfully contributed to the health of more than 5 million Americans at present.
Top ⇧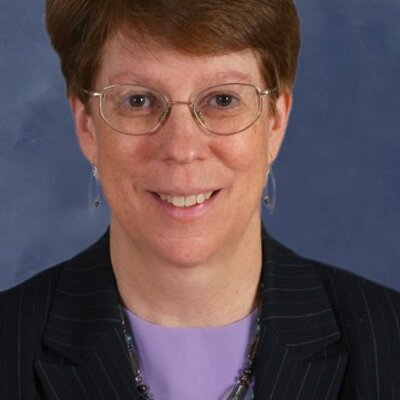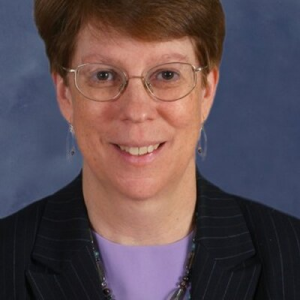 4. Laurie M. Orlov
ageinplacetech.com

Not only does Laurie have a bachelor's degree in music, but she is also a highly experienced tech expert studying aging and health technology. Her incredible segmentation of age-related technology and its scope in the market has been presented in New York Times, Wall Street Journal, CNN Health, and Senior Housing News. Orlov has been an absolute advocate of mental health through her various speeches, forums, and conferences.
It will not be wrong to say that Laurie has left no stone unturned in bringing light to the future of aging and health technology. Her experience in technology for nine years has further contributed to her credibility and prestige.

Top ⇧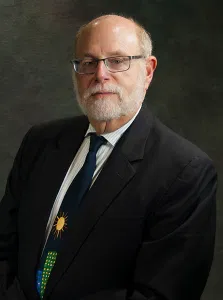 5. Rabbi Richard Address
jewishsacredaging.com

With more than three years of constant struggle and devotion, Rabbi Richard Address has contributed to creating and implementing the Sacred aging for the Jewish Baby boomers. Rabbi is serving as the director and founder of the Sacred Ageing community online. In 2007, Rabbi was awarded "Sherut L'Am" by the Kalsman Institute for Judaism and Health for his excellent services in health and aging.
Rabbi Richard has also written some of the most intriguing articles on aging and spirituality. In fact, this man was also a part of the weekly broadcast of "Boomer Generation Radio." His consistent contribution to aging, spirituality and mental well-being has made him one of the best Jewish mental health experts of the time.
Top ⇧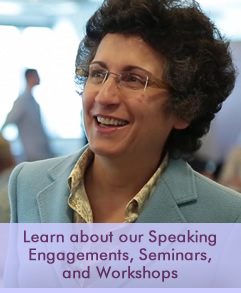 6. Brenda Avadian
thecaregiversvoice.com

Through her personal life experience, powerful voice, and excellent writing skills, Brenda Avadian has melted the hearts of many. Having the firsthand experience of dealing with a patient with dementia, her father, Brenda, knows the struggles.
She spoke about her experience when people hesitated to, and today Brenda is one of the most popular, award-winning spokesperson in the world. She is currently the President of The Caregiver's Voice, an organization founded in 1998 with the mission to provide Caregiver Tips, Inspiration, and Humor for family and professional caregivers for people with dementia.
Top ⇧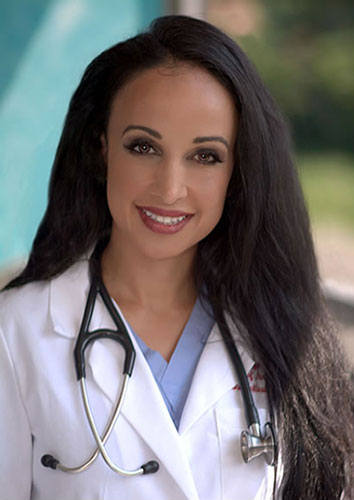 7. Dr. Nina Radcliff
ninaradcliffmd.com

Dedicated to the spread of awareness of health and well-being, Dr. Nina Radcliff is one of the all-rounders on the list. Nina is a practicing medical physician with a diverse skill set. This board-certified anesthesiologist and acute care physician have been devoted to promoting preventive health care knowledge to endorse healthy lifestyles.
She has not only confined herself to medicine; in fact, she has shown expertise in public speaking on mental and physical health care too. It doesn't end here, Nina is a renowned national, regional, and local news contributor, and she is credited to endorse a healthy lifestyle as a medical journalist and columnist.
Top ⇧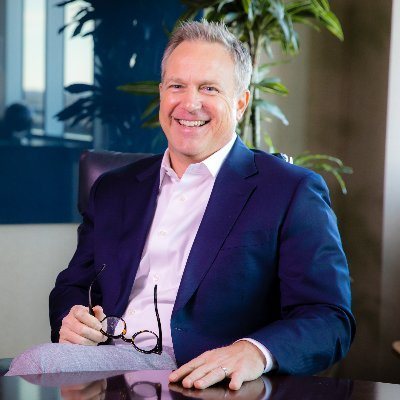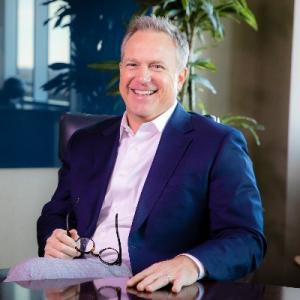 8. Jeff Huber
homeinstead.com

After getting a law degree from Creighton University School of Law in 1994, Jeff knew where he was headed. He served as an associate attorney for around two years and decided that he had to contribute to the larger good of society. Today, Jeff Huber is the CEO of Home Instead Senior Care. His Senior Care Center is dedicated to providing a healthy, sustainable, and comfortable environment for the elderly. This man is keen to erase the global aging crisis and contribute to implementing innovative solutions through training, policymaking, and his global caregiver workforce.
Top ⇧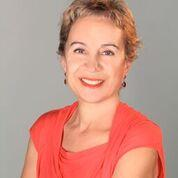 9. Loli Ramezani
alwaysbestcare.com/ca/manhattan-beach

Certified Senior Advisor, Loli Ramezani, is the founder of "Always Best Care Senior Services." Her welfare organization has been impressively supporting older people for over nine years. Loli is a Senior Advisor, strategist, speaker, facilitator, and member of the Board of Directors for many non-profitable organizations.
Her motto is the availability of quick and easy access to healthcare services for older people. Without a doubt, Loli is a woman of power, and no one can deny her various services for mental health and care of the adults in the region.
Top ⇧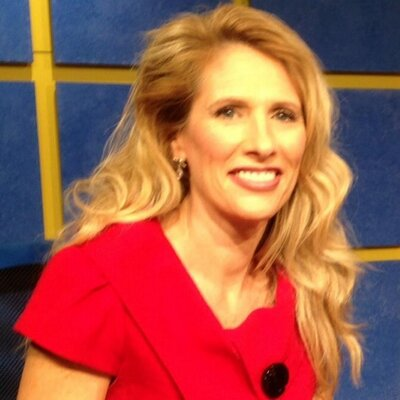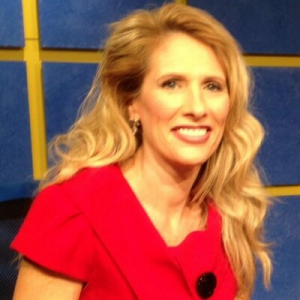 10. Mary Winners
aboutseniorsolutions.com

Mary Winners shares the decade of her experience in the form of her excellent contribution to healthcare. Mary is the CEO of "About Senior Solutions," a non-profitable organization created to provide a direction to the people dealing with emotional turmoil.
Mary Winners is an experienced and Certified Gerontologist serving people with Alzheimer's, dementia, and various other mental illnesses. She is a well-renowned speaker and advisor dedicated to the better lives of families dealing with mental health issues. Her goals are defined, consistent, and well-implemented. No wonder Mary Winners is the winner of all hearts.
Top ⇧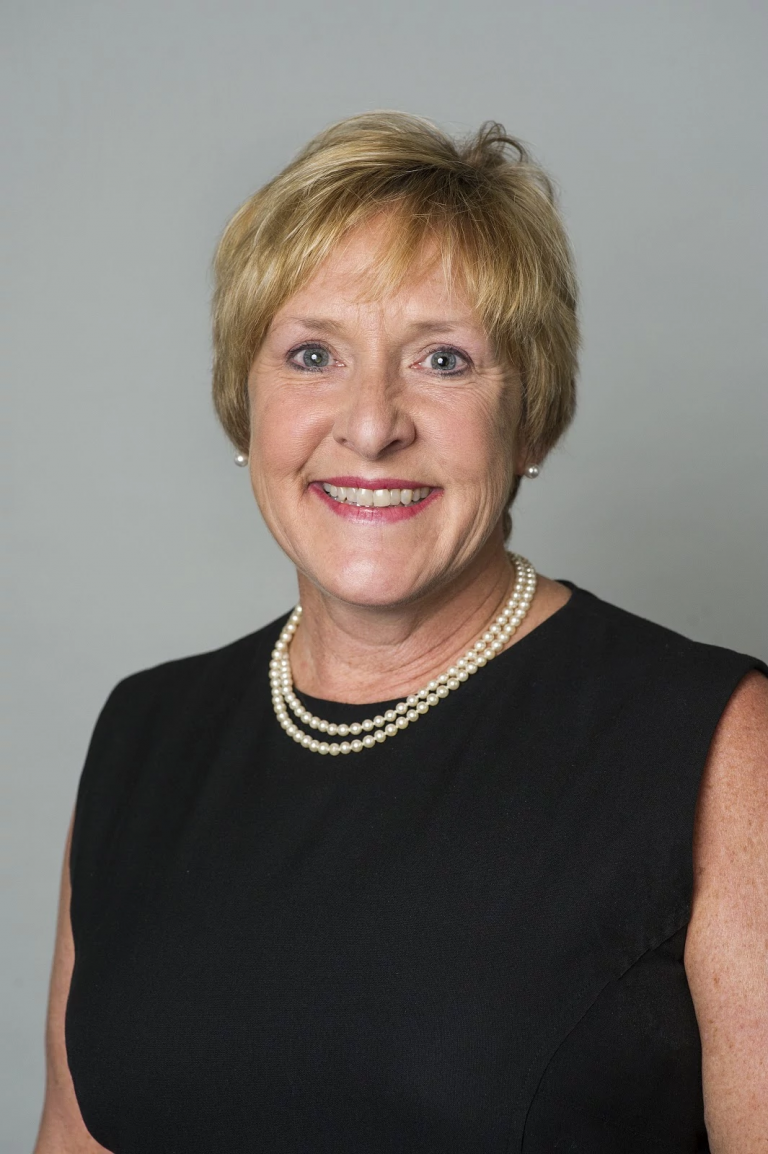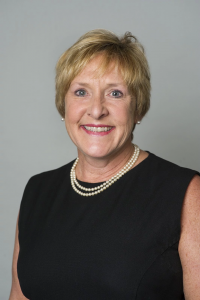 11. Barbara Roden
seniorhelpers.com/mi/okemos

Serving as the Founder and CEO of Senior Helpers, Barbara Roden has successfully contributed to the health welfare of society. Barbara has shown her resilient efforts to enforce health, welfare, and convenience in the lives of older people.
She has successfully included creativity in her work by attracting younger ages to provide caregiver services for people in need. She aims to improve the lives of people by adding health and well-being to every adult's life. With a team of dedicated caregivers, Barbara has proven to be an excellent caregiver and health well-being endorser of all times.
Top ⇧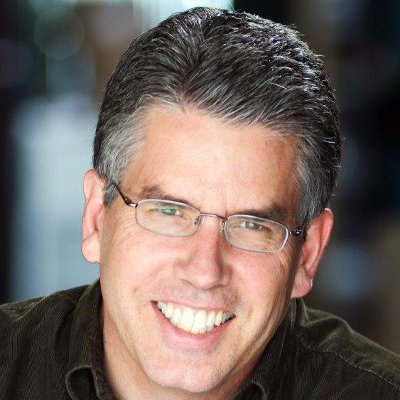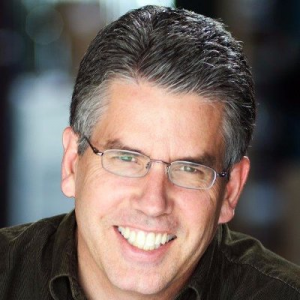 12. Jack York
in2l.com

The Co-Founder of In2l, Jack York, is one of the most loved and appreciated senior caregiving experts today. Jack's mission is to provide all the joy and happiness to older people because they truly deserve it. Jack is an innovative leader who looked for a market gap and tapped on the iron when it was hot.
His experience as a sales leader in Silicon Valley helped him change the main idea of In2l. Previously, the company was dedicated to the provision of computers and tech systems to various nursing homes. However, York used his tech skills and sales experience to provide a more convenient, easy-to-operate system for adults. He believes that there is no age limit to achieving your goals.
Top ⇧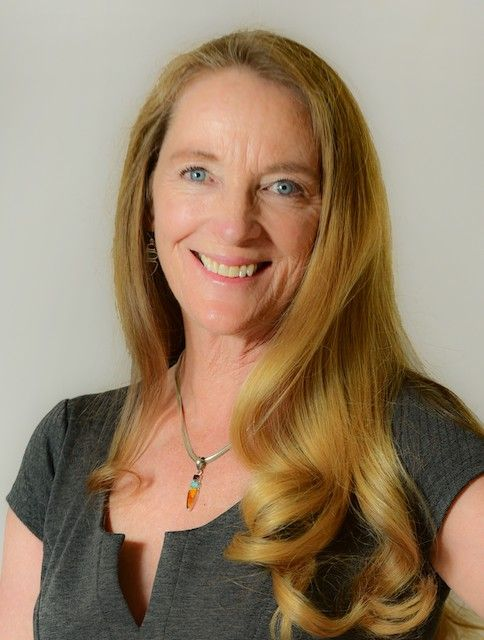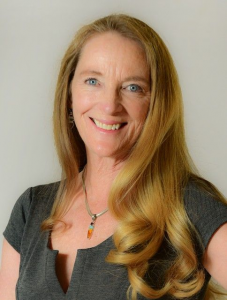 13. Kay Van Norman
kayvannorman.com

Kay Van Norman is an internationally certified healthy aging expert. Her experience in the field of aging has given her the position among the International Council on Active Aging board today. At the same time, she also served as a director of the Keiser Institute on Aging. She has worked in some of the most promising welfare companies, including; Brookdale, GE Healthcare, MasterPiece living, and she is currently serving as the CEO of Brilliant Aging.
She aims to provide healthy alternatives for older people to deliver sustainable well-being in their lives. Her brilliant writing skills have led her to be the author of various books, while her chapter, "Exercise and Wellness for Older Adults," included in the text on aging by the World Economic Forum-Global Council.

Top ⇧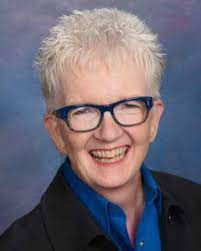 14. Claudia rumwell
seniorcareorganizer.com

Claudia Rumwell is known for her non-profitable organization, known as "Senior Care Organizer." After graduating from the University of Nursing, Claudia developed feelings for doing something incredible for the welfare of older people in the community. Moreover, she is also known for her book, "Senior Healthcare Organizer," published in 2008.
She has also actively contributed as a member of support emergency services in Washington and is also among the Board of Directors of various health welfare projects. Her contribution to healthcare and clinical research is evidence of her excellent contributions to society.
Top ⇧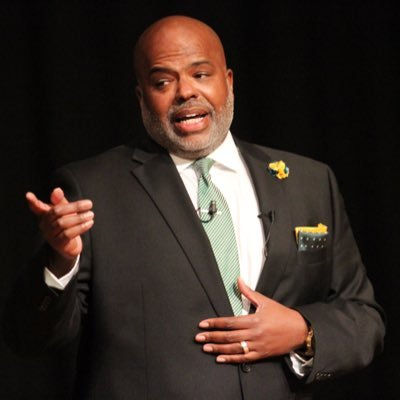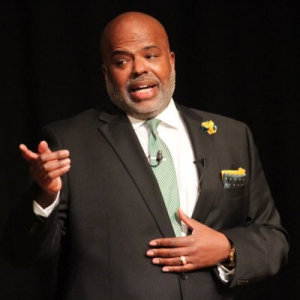 15. Jerald Cosey
jeraldcosey.com

Currently the executive director of a nursing facility by American Senior Communities, known as Greenwood Meadows, Jerald is one of the most powerful healthcare enthusiasts on the list. Jerald is known for her services as a healthcare expert and spokesperson.
After starting his sales career in 1996, Cosey realized that he wanted to transition the way people look at the aging process. His goal is to emphasize and implement positive, healthy lifestyles among older people and contribute to senior welfare as a professional speaker and senior health care facilitator.

Top ⇧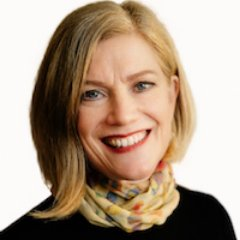 16. Kari Berit
unexpectedcaregiver.com

Not only is Kari an experienced caregiver and health advocate, but she has also been one of the most humble, loving, and bubbly people you would ever know. Kari Berit is the CEO of "Unexpected Caregiver," with her expertise lying in speaking, writing, and caregiving. She is famous for her books, columns, interviews, radio broadcasts, and kind aura that she radiates every time she speaks.
Today, Kari successfully contributes to the well-being of millions of people in the United States with her innovative yet straightforward caregiving solutions for older people of the community.

Top ⇧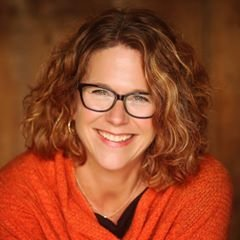 17. Mandy Shoemaker
prairieeldercare.com

Co-Founder of the elder care center, "Prairie Elder Care", Mandy Shoemaker has shown dedication and consistency in serving the elderly. Her mission is to help the people with dementia and other mental illnesses. To nurture her plan into reality, Mandy has been actively involved in elder care services in farms and homes.
The environment is kept natural to keep the patients away from the hustle and bustle of the world. Mandy Shoemaker is an example of passionate welfare workers who have bestowed their services to the wellness of people in need.

Top ⇧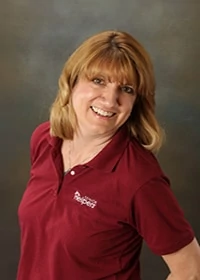 18. Nancy Bortolameolli
seniorhelpers.com/wi/appleton

At a young age, Nancy knew what she wanted for the community. Nancy Bortolameilli is one of the most promising advocates of healthcare giving for senior citizens. Being the owner and President of "Appleton" caregiving services for seniors, Nancy is dedicated to improvising ways that can benefit the lifestyle of older people and their families.
She not only serves as a bridge between the older people and their desired organization of need, but she also actively trains caregivers for effective and efficient services. She conducts workshops, senior care events, and training sessions to put all her effort into the betterment of the people around her.

Top ⇧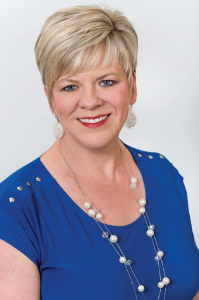 19. Angie Shea
bridgesihc.com

A certified nursing assistant, Angie Shea, founded "Bridges" Senior Care Facility in 2013. Angie teaches her with her experience that large national home care systems were capitalizing on the income but doing little for the welfare of the people in need. Therefore, she introduced a caregiving model that provided local in-home caregiving services to the older people in the community.
She believes that every requirement must be fulfilled and is constantly striving for the betterment of her clients. Former nursing assistant Angie shares her firsthand experience in caregiving for the welfare and benefit of older people.

Top ⇧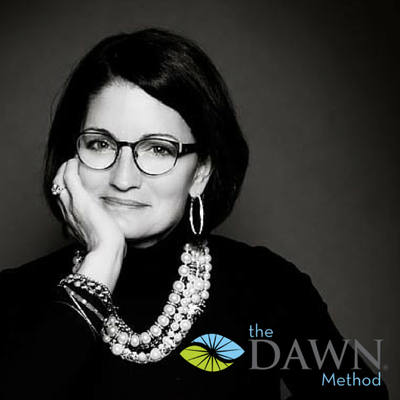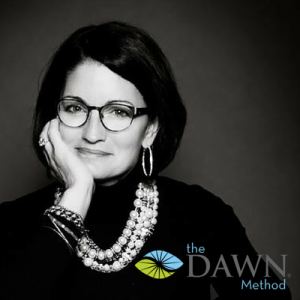 20. Judy Cornish
thedawnmethod.com

Judy Cornish is providing excellent services for people dealing with dementia. Her organization, "The Dawn Method," is a client-centric company that emphasizes creating better lives for the people living with dementia and their families.
She is an attorney and a member of the National Academy of Elder Law Attorneys. Judy also has experience in the vocational rehabilitation center, where she learned about the traumas a family goes through when dealing with a mental illness. Since then, Judy Cornish has been dedicated to providing services for the happiness and welfare of people with dementia and Alzheimer's. Her story is the epitome of love and passion that is an inspiration for all.

Top ⇧
Thus, it can be seen that these people have proven to be real-life angels for the people around them. From helping families cope with dementia and Alzheimer's, to the delivery of excellent healthcare facilities for senior mentally challenged individuals, these people have put in the effort that is consistently observable. Following the lifestyles and contributions of these people cannot only bring self-content and happiness in our own lives but also help in creating a better future for all those mentally challenged people who truly deserve it.
Have any of these experts speak at an event near you? Let us know if we missed anyone who should be added to this list!
Comment below with the name of someone else who deserves recognition for their work in the space.