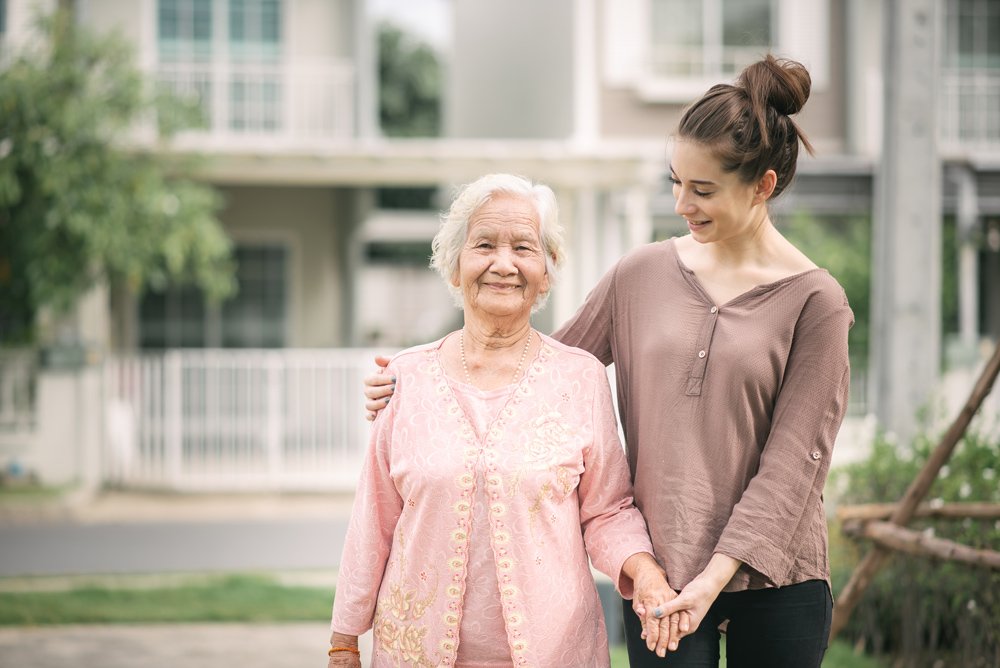 Alzheimer's & Dementia Care In Lakewood
Alzheimer's care in Lakewood, CA services provided by Loving Homecare Inc. can be a source of ease for you. Our dementia care in Lakewood can help take care of all your loved one's needs who are likely having a tough time with their condition. Our caregivers are trained to the highest standards that you expect from us.
Loving Home Care In Lakewood: Helping Patients With Alzheimer's & Dementia Care
At Loving Homecare Inc., we follow the vision of our founder by combining a loving environment with professional dementia home care in Lakewood services. We understand that having a caring partner in ageing can bring that person and their whole network of family and friends an incredibly supporting experience. We follow this same vision with our Loving Homecare Inc. services by helping your loved ones in every stage of dementia. Our caregivers are professional and skilled, ensuring they can deal with all aspects of the disease.
We provide many services as part of our Alzheimer's care Lakewood services. They are:
Loving Homecare Inc. is at your service. Contact us at (562) 448-3854 to reach our officials.
Why Loving Homecare Inc.?



Loving Homecare Inc. is rated 5.0 / 5 from 85 verfied customer reviews.

Thomas Schuler

It was such a pleasure to work with Loving Homecare for my Dad's recovery after his stroke. We needed overnight care for him and Loving Homecare was able to find us the most gentle and caring caregivers we could have wished for. Tanner and Leslie were also there to answer and help whenever questions arose. I would not hesitate to call Loving Homecare again to help with my parents.

Enid Eck

After several weeks of caring for my husband at home following a severe leg injury that rendered him immobile and unsafe to be left alone for any extended time, I desperately needed help and some respite. I was referred to Loving Homecare, Inc by a very trusted friend who had used them in the past and referred others who were highly satisfied with every aspect of their care and services. Tanner Gish and his team could not have been more responsive and caring.

Fernando Lopez

VETERAN FRIENDLY 🇺🇸 as a Veteran I am skeptical of any business that says they are Military friendly but Loving Homecare lives up to their name.
Years ago I sent a Family Friend, who is a Combat Veteran, to this business. I only heard positive things. Loving Homecare is approved by the VA and I highly encourage any person, Veteran or not, to call and try out their services. Tanner & Orianne are great trustworthy, people.
Have a question?


Getting in touch with us is simple. Call us toll-free at (562) 448-3854 to learn more about in-home care, senior home care, respite care and other services we offer. Whether it's evenings or weekends, connect with us to learn about how having a competent partner can make a difference in daily living..
Request a Call-Back
We're here for you and your family